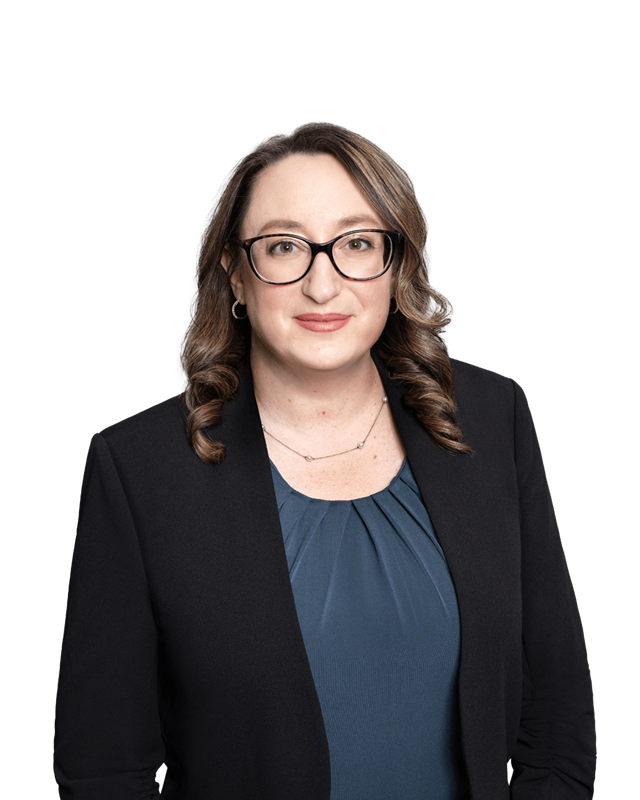 With training in molecular biology, Marian Wolanski has become a leader in patent litigation, advising clients through the complexities of patent disputes.
Marian Wolanski
Partner
Bio
Education
Awards
Affiliations
Marian is a partner at Belmore Neidrauer LLP. 
Her practice focuses on patent disputes, with an emphasis on pharmaceutical and biotechnology patent litigation under the Patented Medicines (Notice of Compliance) Regulations.  Marian's practice also includes providing freedom to operate and patent validity opinions as well as assisting clients with patent strategy.
Marian has successfully represented her clients before the Federal Court and Federal Court of Appeal.  
In 2018, Marian won the LMG Life Sciences Canadian Rising Star Award. Since then, Marian has been consistently recognized as a leading patent lawyer by LMG Life Sciences, Managing Intellectual Property IP Stars, Who's Who Legal, and Chambers Canada.
IAM Patent 1000 recognizes Marian as a ""compelling performer before the courts" and notes that Marian's "training in molecular biology allows her to recognise and deconstruct difficult scientific concerns, all while navigating the complexities of patent litigation".
Chambers says "Marian is as smart as a whip and a great tactician" with "an impressive pedigree in patent litigation".
Marian was called to the Ontario bar in 2008. 
While attending law school at the University of Windsor, Marian completed a clerkship at the Provincial Court and was the managing editor of the Windsor Review of Legal and Social Issues.  
Marian also has a technical background in the life sciences area and has co-authored several publications in scientific journals.  Marian earned a B.Sc.H. (Genetics) from the University of Western Ontario.  She also earned a M.Sc. degree and worked as a research associate in the area of molecular biology at the University of Windsor.
Called to the Ontario Bar, 2008
University of Windsor, LL.B., 2007
University of Windsor, M.Sc. (Molecular Biology), 2004
University of Western Ontario, B.Sc.H. (Genetics), 2000
Intellectual Property Institute of Canada (IPIC), Member of Editorial Board of the Canadian Intellectual Property Review
Canadian Bar Association
The Advocates' Society
Related news
IAM Patent 1000 has once again ranked Belmore Neidrauer LLP as a leading patent litigation firm with a "dedicated team of IP lawyers who boast a client-oriented approach and practical solutions." Partners Peter Wilcox, Marian Wolanski and Stephanie Anderson are also recognized as leading patent litigators.

We are proud to announce that our partners have been recognized by Managing IP as leaders in patent law, reinforcing Belmore Neidrauer's status as a leader in the field.

Marian will participate in one of the IP debates on the topic of "The New PM(NOC) Regime: Is It Progressive, or Just Stifling Advancements in Law?"